Nathan Oxenfeld has created an online program that teaches you how to heal your eyes holistically at your own pace from the comfort of your own home. It is called the Holistic Vision Program and it walks you through the same exact process Nathan used to decrease and eventually eliminate his nearsightedness and astigmatism. The self-healing practices contained in this program can also help you deal with and decrease other vision problems like farsightedness, computer vision syndrome, eye strain, lazy eye, dry eyes, double vision, cataracts, glaucoma, macular degeneration, and more. One primary goal of this program is to identify and address the underlying root causes of vision problems to provide a more permanent and sustainable solution than the orthodox approach of only wearing artificial lenses or getting invasive surgeries.
This brand new online program will be available beginning March 1st, 2017.
---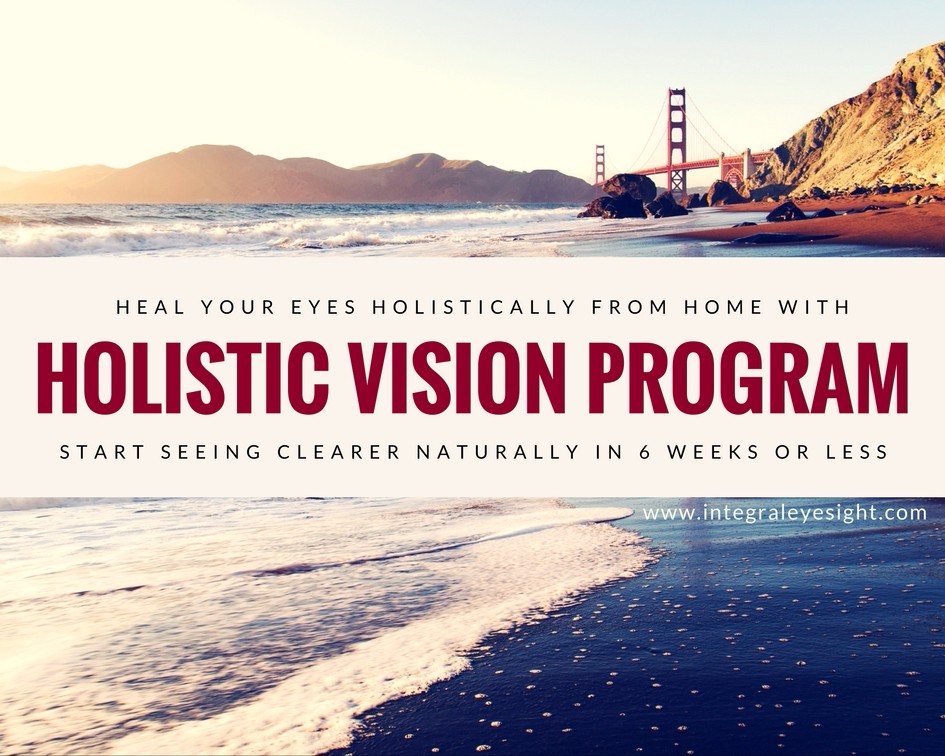 ---
You can improve the health of your eyes and decrease dependency on glasses and contacts by following the simple and natural practices contained in this Holistic Vision Program sourced from the Bates Method, Yoga, Breathwork, Vision Training, and more.
When you enroll in this Holistic Vision Program you get…
---
6 Follow-Along "Vision Practice" videos that show you exactly how to perform the vision enhancing practices
---
4 in depth "Vision Education" videos that explain the theory and purpose of all the vision enhancing practices
---
7 comprehensive Digital Workbooks that accompany the videos and include all the step-by-step instructions for the practices contained in the videos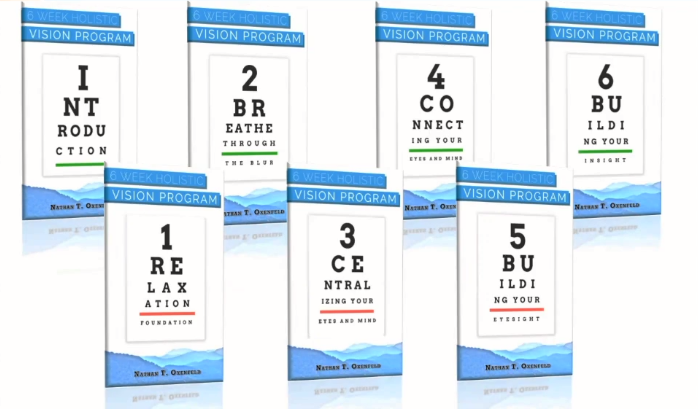 ---
Dozens of downloadable and printable eye charts and vision training tools that will help you learn how to improve your vision naturally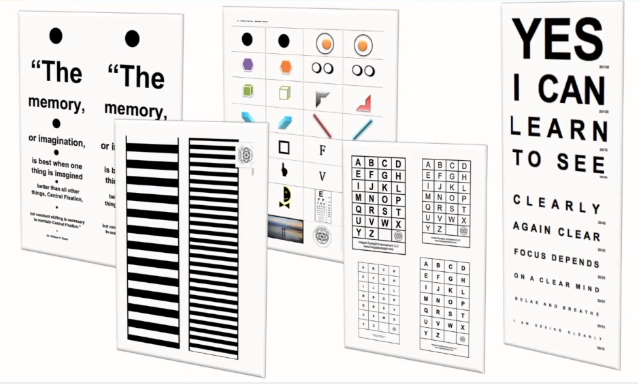 BONUS! A complimentary 1 hour private vision improvement session with Nathan Oxenfeld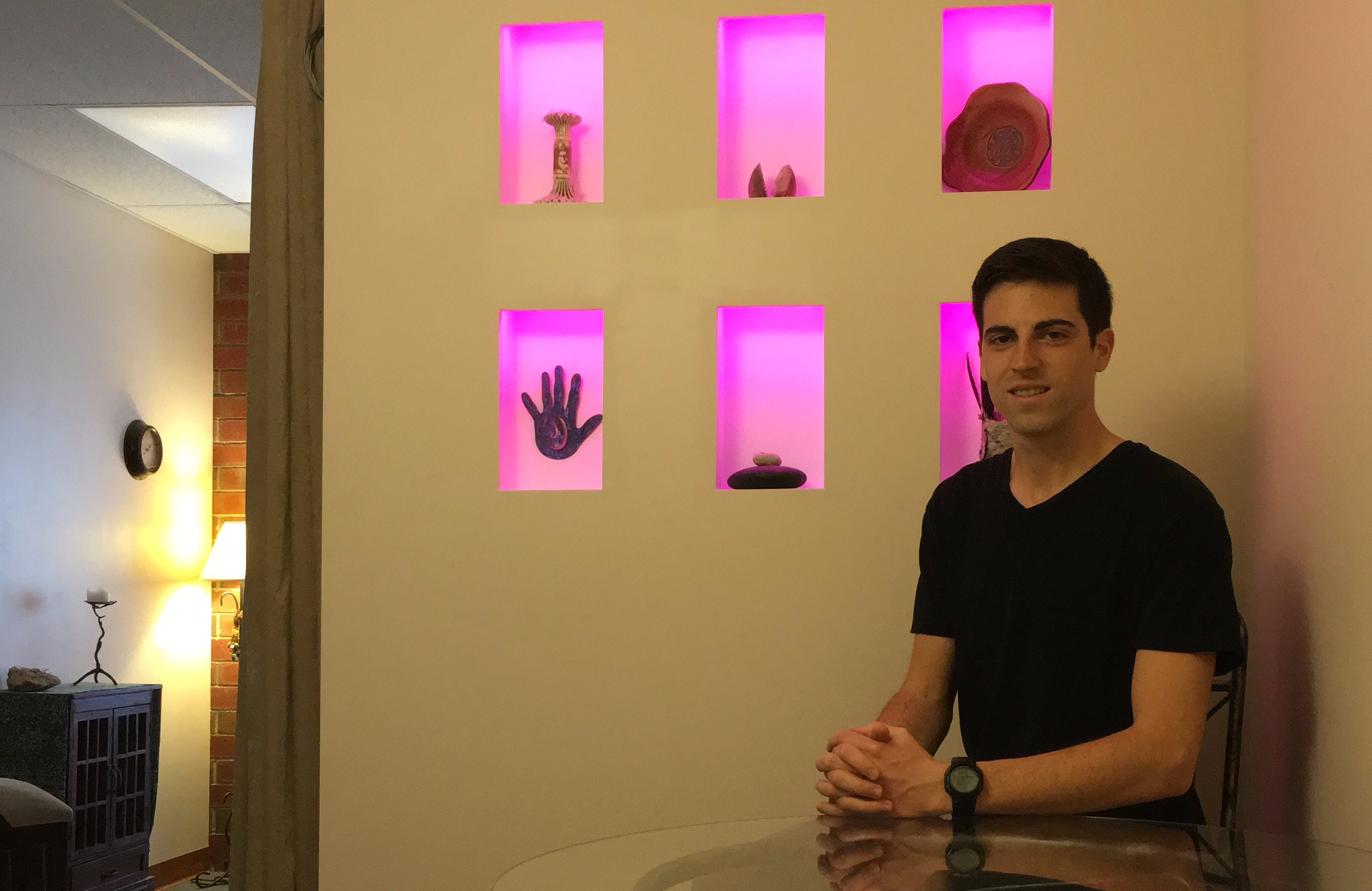 ---
In this program you will learn:
RELAXATION FOUNDATIONS: How to relax your eyes and mind
EYE YOGA: How to relax your body and breath
EYE-MIND CONNECTION: How to balance your brain and eyes
PERIPHERAL VS. CENTRAL: How to map and focus your visual field
THE #1 VISION TRAINING TOOL: How to use eye charts to build vision near and far
HOW TO SEE CLEARLY IN PAST, PRESENT & FUTURE: How to clear emotional root causes with hindsight, how to see here now, how to clarify your future with foresight
---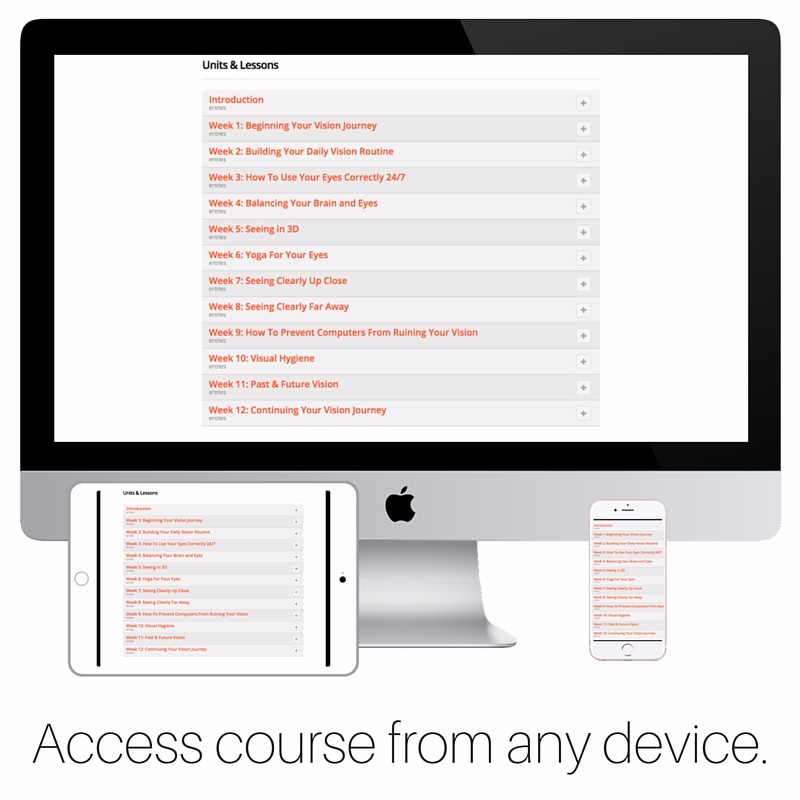 ---
When you start doing things every day to make your eyes healthier and happier, you may notice certain benefits including but not limited to:
Decreased eyestrain
Increased circulation
Increased lymph flow
Greater nutrient absorption
Elimination of light sensitivity
Increased tear production
Physical & mental relaxation & focus
Wider depth perception
More vivid color vision
Heightened senses
Clearer eyesight
Less addicted to prescription lenses
Drop down to weaker prescription
Give up glasses for good
More confidence
Less eye fatigue while reading or working on computers
Deeper mental focus
Longer attention span
Sharper memory
Better balance
More restful sleep
More vivid dreams
many more…
---